Baby Driver
R
for violence and language throughout.


Ansel Elgort , Kevin Spacey

-

1 hr. 53 mins.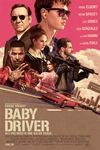 A talented, young getaway driver relies on the beat of his personal soundtrack to be the best in the game. When he meets the girl of his dreams, Baby sees a chance to ditch his criminal life and make a clean getaway. But after being coerced into working for a crime boss (Kevin Spacey), he must face the music when a doomed heist threatens his life, love and freedom.
Official Site
Trailer
---
Amityville: The Awakening
PG-13
for disturbing horror violence and terror, suggestive images, brief language and thematic material


Bella Thorne , Jennifer Jason Leigh

-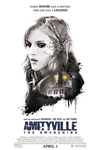 Belle, her little sister, and her comatose twin brother move into a new house with their single mother Joan in order to save money to help pay for her brother's expensive healthcare. But when strange phenomena begin to occur in the house including the miraculous recovery of her brother, Belle begins to suspect her Mother isn't telling her everything and soon realizes they just moved into the infamous Amityville house.
Official Site
Trailer
---
Despicable Me 3
PG
for action and rude humor


Kristen Wiig , Trey Parker

-

1 hr. 30 mins.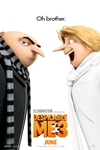 The team who brought you Despicable Me, Despicable Me 2 and Minions, returns to continue the adventures of Gru, Lucy, their adorable daughters - Margo, Edith and Agnes - and the Minions. Villain Balthazar Bratt is a former child star who's grown up to become obsessed with the character he played in the '80s, and proves to be Gru's most formidable nemesis to date.
Official Site
Trailer
---
The House
R
language throughout, sexual references, drug use, some violence and brief nudity


Will Ferrell , Amy Poehler

-

1 hr. 28 mins.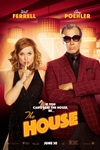 After Scott and Kate Johansen (Will Ferrell and Amy Poehler) lose their daughter Alex's college fund, they become desperate to earn it back so she can pursue her dream of attending a university. With the help of their neighbor Frank (Jason Mantzoukas), they decide to start an illegal casino in his house.
Official Site
Trailer
---