Mission: Impossible - Fallout
PG-13



Tom Cruise , Henry Cavill

-

2 hr. 27 mins.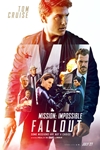 The best intentions often come back to haunt you. MISSION: IMPOSSIBLE - FALLOUT finds Ethan Hunt (Tom Cruise) and his IMF team (Alec Baldwin, Simon Pegg, Ving Rhames) along with some familiar allies (Rebecca Ferguson, Michelle Monaghan) in a race against time after a mission gone wrong. Henry Cavill, Angela Bassett, and Vanessa Kirby also join the dynamic cast with filmmaker Christopher McQuarrie returning to the helm.
Official Site
Trailer
---
Teen Titans GO! to the Movies
PG
for action and rude humor


Greg Cipes , Scott Menville

-

1 hr. 28 mins.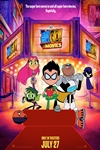 When the Teen Titans go to the big screen, they go big! "Teen Titans GO! to the Movies" finds our egocentric, wildly satirical Super Heroes in their first feature film extravaganza - a fresh, gleefully clever, kid-appropriately crass and tongue-in-cheek play on the superhero genre, complete with musical numbers. It seems to the Teens that all the major superheroes out there are starring in their own movies everyone but the Teen Titans, that is! But de facto leader Robin is determined to remedy the situation, and be seen as a star instead of a sidekick. If only they could get the hottest Hollywood film director to notice them. With a few madcap ideas and a song in their heart, the Teen Titans head to Tinsel Town, certain to pull off their dream. But when the group is radically misdirected by a seriously super villain and his maniacal plan to take over the Earth, things really go awry. The team finds their friendship and their fighting spirit failing, putting the very fate of the Teen Titans themselves on the line!
Official Site
Trailer
---
The Darkest Minds
PG-13
for violence including disturbing images, and thematic elements


Amandla Stenberg , Mandy Moore

-

1 hr. 45 mins.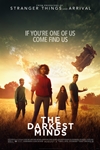 When teens mysteriously develop powerful new abilities, they are declared a threat by the government and detained. Sixteen-year-old Ruby, one of the most powerful young people anyone has encountered, escapes her camp and joins a group of runaway teens seeking safe haven. Soon this newfound family realizes that, in a world in which the adults in power have betrayed them, running is not enough and they must wage a resistance, using their collective power to take back control of their future.
Official Site
Trailer
---
Disney's Christopher Robin
PG
for some action


Ewan McGregor , Hayley Atwell

-

2 hr. 0 mins.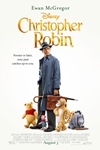 In the heat-warming live action adventure "Disney's Christopher Robin," the young boy who loved embarking on adventures in the Hundred Acre Wood with a band of spirited and loveable stuffed animals, has grown up and lost his way. Now it is up to his childhood friends to venture into our world and help Christopher Robin remember the loving and playful boy who is still inside.
Official Site
Trailer
---
Mile 22



Mark Wahlberg , Lauren Cohan

-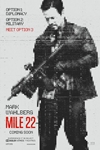 In a visceral modern thriller from the director of Lone Survivor, Mark Wahlberg stars as James Silva, an operative of the CIA's most highly-prized and least-understood unit. Aided by a top-secret tactical command team, Silva must retrieve and transport an asset who holds life-threatening information to Mile 22 for extraction before the enemy closes in.
Official Site
Trailer
---
Searching
PG-13
for thematic content, some drug and sexual references, and for language


John Cho , Debra Messing

-

1 hr. 41 mins.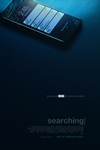 After David Kim (John Cho)'s 16-year-old daughter goes missing, a local investigation is opened and a detective is assigned to the case. But 37 hours later and without a single lead, David decides to search the one place no one has looked yet, where all secrets are kept today: his daughter's laptop. In a hyper-modern thriller told via the technology devices we use every day to communicate, David must trace his daughter's digital footprints before she disappears forever.
Official Site
Trailer
---
The Spy Who Dumped Me
R
for violence, language throughout, some crude sexual material and graphic nudity


Mila Kunis , Kate McKinnon

-

1 hr. 57 mins.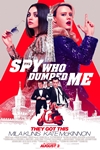 Audrey (Mila Kunis) and Morgan (Kate McKinnon), two thirty-year-old best friends in Los Angeles, are thrust unexpectedly into an international conspiracy when Audrey's ex-boyfriend shows up at their apartment with a team of deadly assassins on his trail. Surprising even themselves, the duo jump into action, on the run throughout Europe from assassins and a suspicious-but-charming British agent, as they hatch a plan to save the world.
Official Site
Trailer
---