Solo: A Star Wars Story
PG-13
for sequences of sci-fi action/violence


Alden Ehrenreich , Donald Glover

-

2 hr. 15 mins.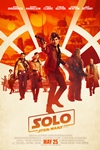 Board the Millennium Falcon and journey to a galaxy far, far away in Solo: A Star Wars Story, an all-new adventure with the most beloved scoundrel in the galaxy. Through a series of daring escapades deep within a dark and dangerous criminal underworld, Han Solo meets his mighty future copilot Chewbacca and encounters the notorious gambler Lando Calrissian, in a journey that will set the course of one of the Star Wars saga's most unlikely heroes.
Official Site
Trailer
---
Action Point
R
for crude sexual content, language, drug use, teen drinking, and brief graphic nudity


Johnny Knoxville , Camilla Wolfson

-

1 hr. 25 mins.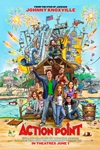 Everyone's favorite daredevil Johnny Knoxville is back to his hilariously painful antics in the upcoming comedy ACTION POINT. Knoxville stars as D.C., the crackpot owner of a low-rent, out-of-control amusement park where the rides are designed with minimum safety for maximum fun. Just as D.C.'s estranged teenage daughter Boogie comes to visit, a corporate mega-park opens nearby and jeopardizes the future of Action Point. To save his beloved theme park and his relationship with his daughter, D.C. and his loony crew of misfits risk everything to pull out all the stops - and stunts – making for another wild ride from the star of BAD GRANDPA and JACKASS.
Official Site
Trailer
---
Adrift
PG-13



Shailene Woodley , Sam Claflin

-

2 hr. 0 mins.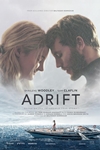 Starring Shailene Woodley (Fault in Our Stars, Divergent films) and Sam Claflin (Me Before You, The Hunger Games films), ADRIFT is based on the inspiring true story of two sailors who set out to journey across the ocean from Tahiti to San Diego.
Tami Oldham (Woodley) and Richard Sharp (Claflin) couldn't anticipate they would be sailing directly into one of the most catastrophic hurricanes in recorded history. In the aftermath of the storm, Tami awakens to find Richard badly injured and their boat in ruins. With no hope for rescue, Tami must find the strength and determination to save herself and the only man she has ever loved.
Official Site
Trailer
---
Hereditary
R
for horror violence, disturbing images, language, drug use and brief graphic nudity


Toni Collette , Gabriel Byrne

-

2 hr. 6 mins.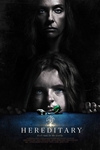 When Ellen, the matriarch of the Graham family, passes away, her daughter's family begins to unravel cryptic and increasingly terrifying secrets about their ancestry. The more they discover, the more they find themselves trying to outrun the sinister fate they seem to have inherited. Making his feature debut, writer-director Ari Aster unleashes a nightmare vision of a domestic breakdown that exhibits the craft and precision of a nascent auteur, transforming a familial tragedy into something ominous and deeply disquieting, and pushing the horror movie into chilling new terrain with its shattering portrait of heritage gone to hell.
Official Site
Trailer
---
Ocean's 8
PG-13
for language, drug use, and some suggestive content


Sarah Paulson , Helena Bonham Carter

-

1 hr. 50 mins.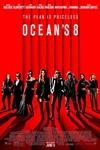 Debbie Ocean gathers a crew to attempt an impossible heist at New York City's yearly Met Gala.
Official Site
Trailer
---
The Incredibles 2
PG
for action sequences and some brief mild language


Craig T. Nelson , Holly Hunter

-

1 hr. 58 mins.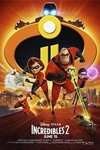 Everyone's favorite family of superheroes is back in Incredibles 2 but this time Helen (voice of Holly Hunter) is in the spotlight, leaving Bob (voice of Craig T. Nelson) at home with Violet (voice of Sarah Vowell) and Dash (voice of Huck Milner) to navigate the day-to-day heroics of normal life. It's a tough transition for everyone, made tougher by the fact that the family is still unaware of baby Jack-Jack's emerging superpowers. When a new villain hatches a brilliant and dangerous plot, the family and Frozone (voice of Samuel L. Jackson) must find a way to work together again which is easier said than done, even when they're all Incredible.
Official Site
Trailer
---
Superfly



Trevor Jackson , Jason Mitchell

-

1 hr. 48 mins.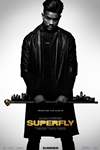 Superfly - the film that helped define a genre in its characters, look, sound, and feel - is reimagined with Director X, director of legendary music videos (Drake, Rihanna), introducing it to a new generation. The screenplay is by Alex Tse.
Official Site
Trailer
---
Tag
R
for language throughout, crude sexual content, drug use and brief nudity


Jeremy Renner , Ed Helms

-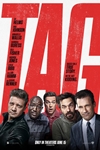 One month every year, five highly competitive friends hit the ground running in a no-holds-barred game of tag they've been playing since the first grade - risking their necks, their jobs and their relationships to take each other down with the battle cry "You're It!" This year, the game coincides with the wedding of their only undefeated player, which should finally make him an easy target. But he knows they're coming... and he's ready. Based on a true story, "Tag" shows how far some guys will go to be the last man standing.
Official Site
Trailer
---
Jurassic World: Fallen Kingdom
PG-13
for intense sequences of science-fiction violence and peril


Chris Pratt , Bryce Dallas Howard

-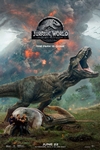 It's been three years since theme park and luxury resort Jurassic World was destroyed by dinosaurs out of containment. Isla Nublar now sits abandoned by humans while the surviving dinosaurs fend for themselves in the jungles.
When the island's dormant volcano begins roaring to life, Owen (Chris Pratt) and Claire (Bryce Dallas Howard) mount a campaign to rescue the remaining dinosaurs from this extinction-level event. Owen is driven to find Blue, his lead raptor who's still missing in the wild, and Claire has grown a respect for these creatures she now makes her mission. Arriving on the unstable island as lava begins raining down, their expedition uncovers a conspiracy that could return our entire planet to a perilous order not seen since prehistoric times.
Official Site
Trailer
---
Sicario: Day of the Soldado
R
for strong violence, bloody images, and language


Benicio Del Toro , Josh Brolin

-

2 hr. 3 mins.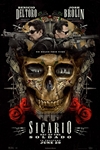 In Sicario: Day of the Soldado, the series begins a new chapter. In the drug war, there are no rules - and as the cartels have begun trafficking terrorists across the US border, federal agent Matt Graver (Josh Brolin) calls on the mysterious Alejandro (Benicio Del Toro), whose family was murdered by a cartel kingpin, to escalate the war in nefarious ways. Alejandro kidnaps the kingpin's daughter to inflame the conflict - but when the girl is seen as collateral damage, her fate will come between the two men as they question everything they are fighting for.
Official Site
Trailer
---
Uncle Drew
PG-13
for suggestive material, language and brief nudity


Kyrie Irving , Lil Rel Howery

-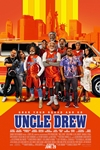 After draining his life savings to enter a team in the Rucker Classic street ball tournament in Harlem, Dax (LilRel Howery) is dealt a series of unfortunate setbacks, including losing his team to his longtime rival (Nick Kroll). Desperate to win the tournament and the cash prize, Dax stumbles upon the man, the myth, the legend Uncle Drew (NBA All-Star Kyrie Irving) and convinces him to return to the court one more time. The two men embark on a road trip to round up Drew's old basketball squad (Shaquille O'Neal, Chris Webber, Reggie Miller, Nate Robinson, and Lisa Leslie) and prove that a group of septuagenarians can still win the big one.
Official Site
Trailer
---
The First Purge
R
for strong disturbing violence throughout, pervasive language, some sexuality and drug use


Y'Lan Noel , Lex Scott Davis

-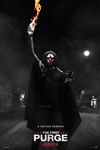 Behind every tradition lies a revolution. Next Independence Day, witness the rise of our country's 12 hours of annual lawlessness. Welcome to the movement that began as a simple experiment: The First Purge. To push the crime rate below one percent for the rest of the year, the New Founding Fathers of America (NFFA) test a sociological theory that vents aggression for one night in one isolated community. But when the violence of oppressors meets the rage of the marginalized, the contagion will explode from the trial-city borders and spread across the nation.
Official Site
Trailer
---
Ant-Man and the Wasp



Paul Rudd , Evangeline Lilly

-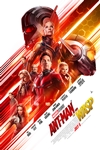 From the Marvel Cinematic Universe comes a new chapter featuring heroes with the astonishing ability to shrink: "Ant-Man and The Wasp." In the aftermath of "Captain America: Civil War," Scott Lang (Rudd) grapples with the consequences of his choices as both a Super Hero and a father. As he struggles to rebalance his home life with his responsibilities as Ant-Man, he's confronted by Hope van Dyne (Lilly) and Dr. Hank Pym (Douglas) with an urgent new mission. Scott must once again put on the suit and learn to fight alongside The Wasp as the team works together to uncover secrets from their past.
Official Site
Trailer
---
Hotel Transylvania 3: Summer Vacation
PG
for some action and rude humor


Adam Sandler , Selena Gomez

-

1 hr. 25 mins.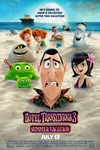 In Sony Pictures Animation's Hotel Transylvania 3, Mavis surprises Dracula with a family voyage on a luxury monster cruise ship so he can take a summer vacation from providing everyone else's vacation at the hotel, and the rest of Drac's Pack cannot resist tagging along. The monsters are all having a great time, indulging in all of the shipboard fun the cruise has to offer, from monster volleyball to colossus sized buffets and exotic excursions, but then the unexpected happens as Drac falls for the intriguing-yet-dangerous captain of the ship. Balancing family, friends, and a budding romance might just be too much, even for the most powerful vampire.
Official Site
Trailer
---
Skyscraper
PG-13
for sequences of gun violence and action, and for brief strong language


Dwayne Johnson , Neve Campbell

-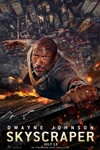 Global icon Dwayne Johnson leads the cast of Legendary's SKYSCRAPER as former FBI Hostage Rescue Team leader and U.S. war veteran Will Ford, who now assesses security for skyscrapers. On assignment in China he finds the tallest, safest building in the world suddenly ablaze, and he's been framed for it. A wanted man on the run, Will must find those responsible, clear his name and somehow rescue his family who is trapped inside the building...above the fire line.
Official Site
Trailer
---
The Equalizer 2



Denzel Washington , Pedro Pascal

-

2 hr. 9 mins.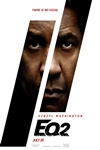 Denzel Washington returns to one of his signature roles in the first sequel of his career. Robert McCall serves an unflinching justice for the exploited and oppressed - but how far will he go when that is someone he loves?
Official Site
Trailer
---
Mission: Impossible - Fallout



Tom Cruise , Henry Cavill

-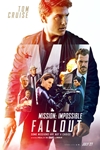 The best intentions often come back to haunt you. MISSION: IMPOSSIBLE - FALLOUT finds Ethan Hunt (Tom Cruise) and his IMF team (Alec Baldwin, Simon Pegg, Ving Rhames) along with some familiar allies (Rebecca Ferguson, Michelle Monaghan) in a race against time after a mission gone wrong. Henry Cavill, Angela Bassett, and Vanessa Kirby also join the dynamic cast with filmmaker Christopher McQuarrie returning to the helm.
Official Site
Trailer
---
Teen Titans GO! to the Movies
PG
for action and rude humor


Greg Cipes , Scott Menville

-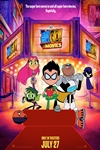 When the Teen Titans go to the big screen, they go big! "Teen Titans GO! to the Movies" finds our egocentric, wildly satirical Super Heroes in their first feature film extravaganza - a fresh, gleefully clever, kid-appropriately crass and tongue-in-cheek play on the superhero genre, complete with musical numbers. It seems to the Teens that all the major superheroes out there are starring in their own movies everyone but the Teen Titans, that is! But de facto leader Robin is determined to remedy the situation, and be seen as a star instead of a sidekick. If only they could get the hottest Hollywood film director to notice them. With a few madcap ideas and a song in their heart, the Teen Titans head to Tinsel Town, certain to pull off their dream. But when the group is radically misdirected by a seriously super villain and his maniacal plan to take over the Earth, things really go awry. The team finds their friendship and their fighting spirit failing, putting the very fate of the Teen Titans themselves on the line!
Official Site
Trailer
---
The Darkest Minds



Amandla Stenberg , Mandy Moore

-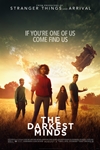 When teens mysteriously develop powerful new abilities, they are declared a threat by the government and detained. Sixteen-year-old Ruby, one of the most powerful young people anyone has encountered, escapes her camp and joins a group of runaway teens seeking safe haven. Soon this newfound family realizes that, in a world in which the adults in power have betrayed them, running is not enough and they must wage a resistance, using their collective power to take back control of their future.
Official Site
Trailer
---
Disney's Christopher Robin
PG
for some action


Ewan McGregor , Hayley Atwell

-

2 hr. 0 mins.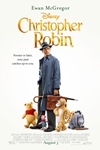 In the heatwarming live action adventure "Disney's Christopher Robin," the young boy who loved embarking on adventures in the Hundred Acre Wood with a band of spirited and loveable stuffed animals, has grown up and lost his way. Now it is up to his childhood friends to venture into our world and help Christopher Robin remember the loving and playful boy who is still inside.
Official Site
Trailer
---
Mile 22



Mark Wahlberg , Lauren Cohan

-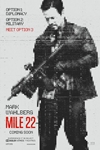 In a visceral modern thriller from the director of Lone Survivor, Mark Wahlberg stars as James Silva, an operative of the CIA's most highly-prized and least-understood unit. Aided by a top-secret tactical command team, Silva must retrieve and transport an asset who holds life-threatening information to Mile 22 for extraction before the enemy closes in.
Official Site
Trailer
---
Searching



John Cho , Debra Messing

-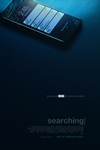 After David Kim (John Cho)'s 16-year-old daughter goes missing, a local investigation is opened and a detective is assigned to the case. But 37 hours later and without a single lead, David decides to search the one place no one has looked yet, where all secrets are kept today: his daughter's laptop. In a hyper-modern thriller told via the technology devices we use every day to communicate, David must trace his daughter's digital footprints before she disappears forever.
Official Site
Trailer
---
The Spy Who Dumped Me



Mila Kunis , Kate McKinnon

-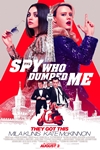 Official Site
Trailer
---