The Circle
PG-13
for a sexual situation, brief strong language and some thematic elements including drug use


Tom Hanks , Emma Watson

-

1 hr. 50 mins.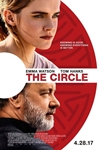 As she rises through the ranks of the world's largest tech and social media company, The Circle, Mae is encouraged by company founder Eamon Bailey to live her life with complete transparency. But no one is really safe when everyone is watching.
Official Site
Trailer
---
How to Be a Latin Lover
PG-13
for crude humor, sexual references and gestures, and for brief nudity.


Salma Hayek , Kristen Bell

-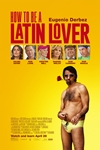 A very handsome and very young Maximo has a dream to be rich without ever having to work a day in his life. Having made a career of seducing rich older women, he marries a wealthy woman more than twice his age. 25 years later, spoiled and bored from waking up next to his now 80-year-old wife-he gets the surprise of his life when she ends up dumping him for a younger car salesman. Forced out of his mansion and desperate for a place to stay, he must move in with his estranged sister, Sara, and her nerdy but adorable son, Hugo in their small apartment. Anxious to return to the lap of luxury, Maximo uses his nephew's crush on a classmate to get to his new target-her grandmother, Celeste, a widowed billionaire. As Maximo tries to rekindle his powers as a Latin lover, he finds himself bonding with his nephew Hugo, and he begins to learn that being a Latin lover means that loving money isn't as important as the love of your family.
Official Site
Trailer
---
Sleight
R
for language throughout, drug content and some violence


Dulé Hill , Seychelle Gabriel

-

1 hr. 30 mins.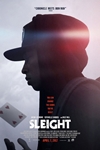 A young street magician is left to care for his little sister after their parents' passing and turns to illegal activities to keep a roof over their heads. When he gets in too deep, his sister is kidnapped and he is forced to use his magic and brilliant mind to save her.
Official Site
Trailer
---
Guardians of the Galaxy Vol. 2
PG-13
for sequences of sci-fi action and violence, language, and brief suggestive content


Chris Pratt , Zoe Saldana

-

2 hr. 17 mins.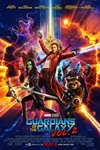 Peter Quill and his team search for his long-lost father in this sequel to the hit 2014 sci-fi adventure film.
Official Site
Trailer
---
King Arthur: Legend of the Sword
PG-13
for sequences of violence and action, some suggestive content and brief strong language


Charlie Hunnam , Astrid Bergès-Frisbey

-

2 hr. 6 mins.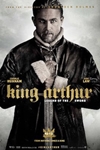 When the child Arthur's father is murdered, Vortigern, Arthur's uncle, seizes the crown. Robbed of his birthright and with no idea who he truly is, Arthur comes up the hard way in the back alleys of the city. But once he pulls the sword from the stone, his life is turned upside down and he is forced to acknowledge his true legacy - whether he likes it or not.
Official Site
Trailer
---
Lowriders
PG-13
for language, some violence, sensuality, thematic elements and brief drug use


Melissa Benoist , Eva Longoria

-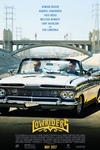 Official Site
Trailer
---
Snatched



Amy Schumer , Goldie Hawn

-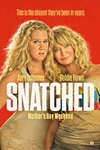 After her boyfriend dumps her on the eve of their exotic vacation, impetuous dreamer Emily Middleton persuades her ultra-cautious mother, Linda to travel with her to paradise. Polar opposites, Emily and Linda realize that working through their differences as mother and daughter - in unpredictable, hilarious fashion - is the only way to escape the wildly outrageous jungle adventure they have fallen into.
Official Site
Trailer
---
Alien: Covenant



Michael Fassbender , Katherine Waterston

-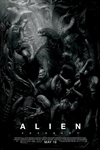 Bound for a remote planet on the far side of the galaxy, the crew of the colony ship Covenant discovers what they think is an uncharted paradise, but is actually a dark, dangerous world -- whose sole inhabitant is the "synthetic" David, survivor of the doomed Prometheus expedition.
Official Site
Trailer
---
Diary of a Wimpy Kid: The Long Haul
PG
for some rude humor


Jason Ian Drucker , Charlie Wright

-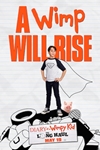 In DIARY OF A WIMPY KID: THE LONG HAUL, based on the record-breaking book series, a family road trip to attend Meemaw's 90th birthday party goes hilariously off course--thanks to Greg's newest scheme to (finally!) become famous.
Official Site
Trailer
---
Everything, Everything
PG-13
for thematic elements and brief sensuality


Ana de la Reguera , Taylor Hickson

-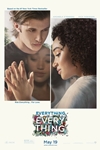 Official Site
Trailer
---
Baywatch
R
for language throughout, crude sexual content, and graphic nudity


Dwayne Johnson , Zac Efron

-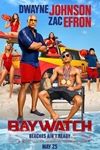 The story follows devoted lifeguard Mitch Buchannon as he butts heads with a brash new recruit. Together, they uncover a local criminal plot that threatens the future of the Bay.
Official Site
Trailer
---
Pirates of the Caribbean: Dead Men Tell No Tales
PG-13
for sequences of adventure violence, and some suggestive content


Johnny Depp , Kaya Scodelario

-

2 hr. 15 mins.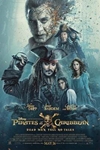 The rip-roaring adventure finds down-on-his-luck Captain Jack feeling the winds of ill-fortune blowing strongly his way when deadly ghost sailors, led by the terrifying Captain Salazar, escape from the Devil's Triangle bent on killing every pirate at sea - notably Jack. Jack's only hope of survival lies in the legendary Trident of Poseidon, but to find it he must forge an uneasy alliance with Carina Smyth, a brilliant and beautiful astronomer, and Henry, a headstrong young sailor in the Royal Navy. At the helm of the Dying Gull, his pitifully small and shabby ship, Captain Jack seeks not only to reverse his recent spate of ill fortune, but to save his very life from the most formidable and malicious foe he has ever faced.
Official Site
Trailer
---
Captain Underpants: The First Epic Movie
PG
for mild rude humor throughout


Kevin Hart , Ed Helms

-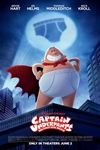 This raucously subversive comedy for the entire family tells the story of two overly imaginative pranksters named George and Harold, who hypnotize their principal into thinking he's a ridiculously enthusiastic, incredibly dimwitted superhero named Captain Underpants.
Official Site
Trailer
---
It Comes At Night



Joel Edgerton , Riley Keough

-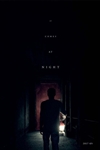 Secure within a desolate home as an unnatural threat terrorizes the world, the tenuous domestic order he has established with his wife and son is put to the ultimate test with the arrival of a desperate young family seeking refuge. Despite the best intentions of both families, paranoia and mistrust boil over as the horrors outside creep ever-closer, awakening something hidden and monstrous within him as he learns that the protection of his family comes at the cost of his soul.
Official Site
Trailer
---
Megan Leavey
PG-13
for war violence, language, suggestive material, and thematic elements


Kate Mara , Tom Felton

-

1 hr. 56 mins.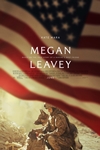 MEGAN LEAVEY is based on the true life story of a young marine corporal whose unique discipline and bond with her military combat dog saved many lives during their deployment in Iraq. When she is assigned to clean up the K9 unit after a disciplinary hearing, Leavey identifies with a particularly aggressive dog, Rex, and is given the chance to train him. Over the course of their service, Megan and Rex completed more than 100 missions until an IED explosion injures them, putting their fate in jeopardy.
Official Site
Trailer
---
The Mummy



Tom Cruise , Sofia Boutella

-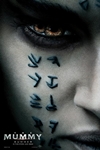 Official Site
Trailer
---
Wonder Woman
PG-13
for sequences of violence and action, and some suggestive content


Gal Gadot , Chris Pine

-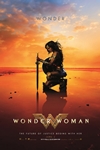 Before she was Wonder Woman, she was Diana, princess of the Amazons, trained to be an unconquerable warrior. Raised on a sheltered island paradise, when an American pilot crashes on their shores and tells of a massive conflict raging in the outside world, Diana leaves her home, convinced she can stop the threat. Fighting alongside man in a war to end all wars, Diana will discover her full powers...and her true destiny.
Official Site
Trailer
---
47 Meters Down
PG-13
for sequences of intense, peril, bloody images, and brief strong language


Matthew Modine , Mandy Moore

-

1 hr. 27 mins.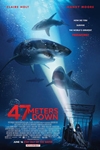 Sisters Kate and Lisa are ready for the holiday of a lifetime in Mexico. When the opportunity to go cage diving to view Great White sharks presents itself, Kate jumps at the chance while Lisa takes some convincing. Lisa finally agrees and the girls soon find themselves two hours off the coast and about to come face-to-face with nature's fiercest predator. But what should have been the trip to end all trips soon becomes a living nightmare when the cage breaks free from the boat and plummets to the ocean floor. Kate and Lisa find themselves trapped deep underwater with less than an hour of oxygen left in their tanks. They must somehow work out how to get back to the safety of the boat above through 47 meters of shark-infested waters.
Official Site
Trailer
---
All Eyez on Me
R
for language and drug use throughout, violence, some nudity and sexuality


Demetrius Shipp Jr. , Danai Gurira

-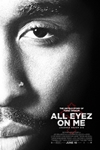 ALL EYEZ ON ME tells the true and untold story of prolific rapper, actor, poet and activist Tupac Shakur. The film follows Shakur from his early days in New York City to his evolution into being one of the world's most recognized and influential voices before his untimely death at the age of 25. Against all odds, Shakur's raw talent, powerful lyrics and revolutionary mind-set propelled him into becoming a cultural icon whose legacy continues to grow long after his passing. ALL EYEZ ON ME stars Kat Graham, Lauren Cohan, Hill Harper, Jamal Woolard, Danai Gurira and Demetrius Shipp Jr. as Tupac Shakur.
Official Site
Trailer
---
Cars 3



Owen Wilson ,

-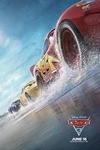 Lightning McQueen sets out to prove to a new generation of racers that he's still the best race car in the world.
Official Site
Trailer
---
Transformers: The Last Knight



Mark Wahlberg , Nicola Peltz

-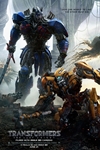 Official Site
Trailer
---
Baby Driver
NR



Ansel Elgort , Kevin Spacey

-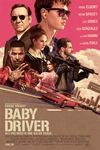 A talented, young getaway driver relies on the beat of his personal soundtrack to be the best in the game. When he meets the girl of his dreams, Baby sees a chance to ditch his criminal life and make a clean getaway. But after being coerced into working for a crime boss (Kevin Spacey), he must face the music when a doomed heist threatens his life, love and freedom.
Official Site
Trailer
---
Amityville: The Awakening
PG-13
for disturbing horror violence and terror, suggestive images, brief language and thematic material


Bella Thorne , Jennifer Jason Leigh

-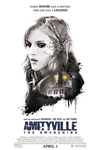 Belle, her little sister, and her comatose twin brother move into a new house with their single mother Joan in order to save money to help pay for her brother's expensive healthcare. But when strange phenomena begin to occur in the house including the miraculous recovery of her brother, Belle begins to suspect her Mother isn't telling her everything and soon realizes they just moved into the infamous Amityville house.
Official Site
Trailer
---
Despicable Me 3
PG
for action and rude humor


Kristen Wiig , Trey Parker

-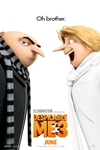 Official Site
Trailer
---
The House
R
language throughout, sexual references, drug use, some violence and brief nudity


,

-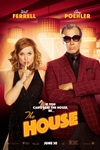 Official Site
Trailer
---