Midnight Sun
PG-13
for some teen partying and sensuality


Bella Thorne , Patrick Schwarzenegger

-

1 hr. 49 mins.
MIDNIGHT SUN is a romantic tearjerker about 17-year-old Katie Price (Bella Thorne), sheltered at home since childhood with a rare genetic condition, a life-threatening sensitivity to sunlight. Having only her father Jack (Rob Riggle) for company, Katie's world opens up after dark when she ventures outside to play her guitar. One night, her dreams come true when she's noticed and asked out by her longtime crush Charlie (Patrick Schwarzenegger), whom she's secretly watched from her bedroom window for years. As they embark on nightly summer excursions, Katie's risk to sunlight grows and she's presented with the gut-wrenching dilemma of whether she can live a normal life with her newfound soul mate.
Official Site
Trailer
---
Pacific Rim: Uprising
PG-13
for sequences of sci-fi violence and action, and some language


John Boyega , Scott Eastwood

-

1 hr. 51 mins.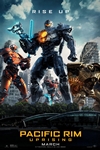 John Boyega (Star Wars: The Force Awakens) stars as the rebellious Jake Pentecost, a once-promising Jaeger pilot whose legendary father gave his life to secure humanity's victory against the monstrous Kaiju. Jake has since abandoned his training only to become caught up in a criminal underworld. But when an even more unstoppable threat is unleashed to tear through our cities and bring the world to its knees, he is given one last chance to live up to his father's legacy by his estranged sister, Mako Mori (Rinko Kikuchi) who is leading a brave new generation of pilots that have grown up in the shadow of war. As they seek justice for the fallen, their only hope is to unite together in a global uprising against the forces of extinction.
Official Site
Trailer
---
Sherlock Gnomes
PG
for some rude and suggestive humor


James McAvoy , Emily Blunt

-

1 hr. 26 mins.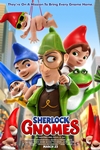 When Gnomeo and Juliet first arrive in the city with their friends and family, their biggest concern is getting their new garden ready for spring. However, they soon discover that someone is kidnapping garden gnomes all over London. When Gnomeo and Juliet return home to find that everyone in their garden is missing there's only one gnome to call SHERLOCK GNOMES. The famous detective and sworn protector of London's garden gnomes arrives with his sidekick Watson to investigate the case. The mystery will lead our gnomes on a rollicking adventure where they will meet all new ornaments and explore an undiscovered side of the city.
Official Site
Trailer
---
Paul, Apostle of Christ
PG-13
for some violent content and disturbing images


Jim Caviezel , James Faulkner

-

1 hr. 47 mins.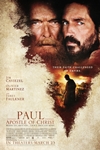 In PAUL, THE APOSTLE OF CHRIST, Paul suffers alone in a Roman prison, awaiting his execution under Emperor Nero. Mauritius, the ambitious prison prefect, can hardly see what threat this broken man poses. Once he was Saul of Tarsus, the high-ranking and brutal killer of Christians. Now his faith rattles Rome. At great risk, Luke the Physician visits the aged Paul to comfort and tend to him-and to question, to transcribe, and to smuggle out Paul's letters to the growing community of believers. Amid Nero's inhuman persecution, these men and women will spread the Gospel of Jesus Christ and change the world.
Official Site
Trailer
---
Ready Player One
PG-13
for sequences of sci-fi action violence, bloody images, some suggestive material, partial nudity and language


Tye Sheridan , Olivia Cooke

-

2 hr. 20 mins.
From filmmaker Steven Spielberg comes the science fiction action adventure Ready Player One, based on Ernest Cline's bestseller of the same name, which has become a worldwide phenomenon.The film is set in 2045, with the world on the brink of chaos and collapse. But the people have found salvation in the OASIS, an expansive virtual reality universe created by the brilliant and eccentric James Halliday (Mark Rylance). When Halliday dies, he leaves his immense fortune to the first person to find a digital Easter egg he has hidden somewhere in the OASIS, sparking a contest that grips the entire world. When an unlikely young hero named Wade Watts (Tye Sheridan) decides to join the contest, he is hurled into a breakneck, reality-bending treasure hunt through a fantastical universe of mystery, discovery and danger.
Official Site
Trailer
---
Bad Samaritan
R
for violence, language throughout, some drug use and brief nudity


David Tennant , Kerry Condon

-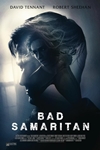 A valet (Robert Sheehan) develops a clever scam to burglarize the houses of rich customers. Things go smoothly until he robs the wrong customer (David Tennant), and discovers ?a woman being held captive in his home. Afraid of going to prison, he leaves the woman there and makes a call to the police, who find nothing when they investigate. Now, the valet must endure the wrath of the kidnapper who seeks revenge on him, all while desperately trying to find and rescue the captive woman he left behind.
Official Site
Trailer
---
Chappaquiddick
PG-13
for thematic material, disturbing images, some strong language, and historical smoking


Kate Mara , Ed Helms

-

1 hr. 41 mins.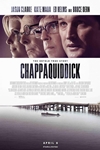 In the riveting suspense drama, CHAPPAQUIDDICK, the scandal and mysterious events surrounding the tragic drowning of a young woman, as Ted Kennedy drove his car off the infamous bridge, are revealed in the new movie starring Jason Clarke as Ted Kennedy and Kate Mara as Mary Jo Kopechne. Not only did this event take the life of an aspiring political strategist and Kennedy insider, but it ultimately changed the course of presidential history forever. Through true accounts, documented in the inquest from the investigation in 1969, director John Curran and writers Andrew Logan and Taylor Allen, intimately expose the broad reach of political power, the influence of America's most celebrated family; and the vulnerability of Ted Kennedy, the youngest son, in the shadow of his family legacy.
Official Site
Trailer
---
A Quiet Place



Emily Blunt , John Krasinski

-

1 hr. 31 mins.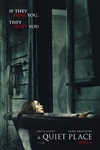 If they hear you, they hunt you.
Official Site
Trailer
---
Blumhouse's Truth or Dare
PG-13
for violence and disturbing content, alcohol abuse, some sexuality, language and thematic material


Lucy Hale , Tyler Posey

-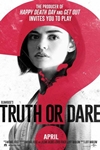 A harmless game of "Truth or Dare" among friends turns deadly when someone or something begins to punish those who tell a lie or refuse the dare.
Official Site
Trailer
---
Sgt. Stubby: An American Hero
PG
for war action and some thematic elements


Helena Bonham Carter , Gérard Depardieu

-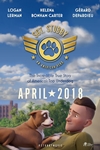 The incredible true story of a stray dog who became a hero of the First World War. For his keen instincts
and fierce loyalty, Stubby is still recognized today as the most decorated canine in American history
and the first promoted to the rank of Sergeant in the U.S. Army.
Official Site
Trailer
---
Rampage
PG-13
for sequences of violence, action and destruction, brief language, and crude gestures


Dwayne Johnson , Naomie Harris

-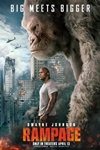 Primatologist Davis Okoye (Johnson), a man who keeps people at a distance, shares an unshakable bond with George, the extraordinarily intelligent, silverback gorilla who has been in his care since birth. But a rogue genetic experiment gone awry mutates this gentle ape into a raging creature of enormous size. To make matters worse, it's soon discovered there are other similarly altered animals. As these newly created alpha predators tear across North America, destroying everything in their path, Okoye teams with a discredited genetic engineer to secure an antidote, fighting his way through an ever-changing battlefield, not only to halt a global catastrophe but to save the fearsome creature that was once his friend.
Official Site
Trailer
---
Super Troopers 2
R



Jay Chandrasekhar , Kevin Heffernan

-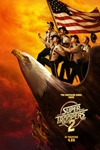 Everyone's favorite law enforcement team is back by popular demand with the long anticipated follow up to the cult comedy classic SUPER TROOPERS. When an international border dispute arises between the U.S. and Canada, the Super Troopers- Mac, Thorny, Foster, Rabbit and Farva, are called in to set up a new Highway Patrol station in the disputed area. Unconventional police work follows, and the result is SUPER TROOPERS 2.
Official Site
Trailer
---
Traffik



Paula Patton , Omar Epps

-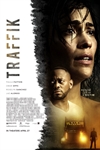 In the action packed thriller, Traffik, Brea (Paula Patton) and John (Omar Epps) are off for a romantic weekend in the mountains. Isolated at a remote estate, the couple is surprised by the arrival of two friends, Darren (Laz Alonso) and Malia (Roselyn Sanchez). Just when the weekend starts to get back on track, a violent biker gang turns up and begins to torment them. The foursome are forced to fight for their lives against the gang who will stop at nothing to protect their secrets.
Official Site
Trailer
---