Ferdinand
PG
for rude humor, action and some thematic elements


John Cena , Kate McKinnon

-

1 hr. 47 mins.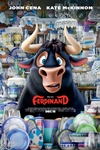 The story of a giant bull with a big heart. After being mistaken for a dangerous beast, he is captured and torn from his home. Determined to return to his family, he rallies a misfit team on the ultimate adventure. Set in Spain, Ferdinand proves you can't judge a bull by its cover.
Official Site
Trailer
---
Star Wars: The Last Jedi
PG-13
for sequences of sci-fi action and violence


Daisy Ridley , John Boyega

-

2 hr. 33 mins.
In Lucasfilm's Star Wars: The Last Jedi, the Skywalker saga continues as the heroes of The Force Awakens join the galactic legends in an epic adventure that unlocks age-old mysteries of the Force and shocking revelations of the past.
Official Site
Trailer
---
The Greatest Showman
PG
for thematic elements including a brawl


Hugh Jackman , Zac Efron

-

1 hr. 45 mins.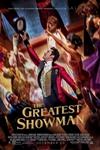 "The Greatest Showman" is a bold and original musical that celebrates the birth of show business and the sense of wonder we feel when dreams come to life. Inspired by the ambition and imagination of P.T. Barnum, The Greatest Showman tells the story of a visionary who rose from nothing to create a mesmerizing spectacle that became a worldwide sensation.
Official Site
Trailer
---
Jumanji: Welcome to the Jungle
PG-13
for adventure action, suggestive content and some language


Dwayne Johnson , Jack Black

-

1 hr. 58 mins.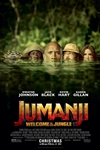 In the brand new adventure Jumanji: Welcome to the Jungle, the tables are turned as four teenagers in detention are sucked into the world of Jumanji. When they discover an old video game console with a game they've never heard of, they are immediately thrust into the game's jungle setting, into the bodies of their avatars, played by Dwayne Johnson, Jack Black, Kevin Hart, and Karen Gillan. What they discover is that you don't just play Jumanji - Jumanji plays you. They'll have to go on the most dangerous adventure of their lives, or they'll be stuck in the game forever...
Official Site
Trailer
---
All the Money in the World
R
for language, some violence, disturbing images and brief drug content


Mark Wahlberg , Michelle Williams

-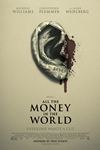 ALL THE MONEY IN THE WORLD follows the kidnapping of 16-year-old John Paul Getty III (Charlie Plummer) and the desperate attempt by his devoted mother Gail (Michelle Williams) to convince his billionaire grandfather (Christopher Plummer) to pay the ransom. When Getty Sr. refuses, Gail attempts to sway him as her son's captors become increasingly volatile and brutal. With her son's life in the balance, Gail and Getty's advisor (Mark Wahlberg) become unlikely allies in the race against time that ultimately reveals the true and lasting value of love over money.
Official Site
Trailer
---
Downsizing
R
for language including sexual references, some graphic nudity and drug use


Kristen Wiig , Matt Damon

-

2 hr. 15 mins.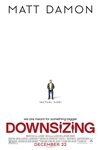 Downsizing imagines what might happen if, as a solution to over-population, Norwegian scientists discover how to shrink humans to five inches tall and propose a 200-year global transition from big to small. People soon realize how much further money goes in a miniaturized world, and with the promise of a better life, everyman Paul Safranek (Matt Damon) and wife Audrey (Kristen Wiig) decide to abandon their stressed lives in Omaha in order to get small and move to a new downsized community — a choice that triggers life-changing adventures.
Official Site
Trailer
---
Father Figures
R
for language and sexual references throughout


Owen Wilson , Ed Helms

-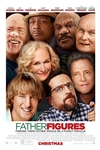 Peter and Kyle Reynolds are two brothers whose eccentric mother raised them to believe their father had died when they were young. When they discover this to be a lie, they set out to find their real father, learning more about their mother than they probably ever wanted to know.
Official Site
Trailer
---
Pitch Perfect 3
PG-13
for crude and sexual content, language and some action


Anna Kendrick , Rebel Wilson

-

1 hr. 34 mins.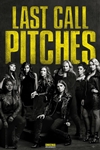 Now graduated from college and out in the real world where it takes more than a cappella to get by, the Bellas return in Pitch Perfect 3. After the highs of winning the World Championships, the Bellas find themselves split apart and discovering there aren't job prospects for making music with your mouth. But when they get the chance to reunite for an overseas USO tour, this group of awesome nerds will come together to make some music, and some questionable decisions, one last time.
Official Site
Trailer
---
Insidious: The Last Key
PG-13
for disturbing thematic content, violence and terror, and brief strong language


Lin Shaye , Angus Sampson

-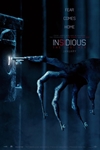 Dr. Elise Rainier, the brilliant parapsychologist, faces her most fearsome and personal haunting yet: in her own family home.
Official Site
Trailer
---
The Commuter
PG-13
for some intense action/violence, and language


Liam Neeson , Vera Farmiga

-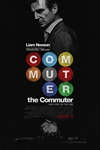 In this action-packed thriller, Liam Neeson plays an insurance salesman, Michael, on his daily commute home, which quickly becomes anything but routine. After being contacted by a mysterious stranger, Michael is forced to uncover the identity of a hidden passenger on his train before the last stop. As he works against the clock to solve the puzzle, he realizes a deadly plan is unfolding and is unwittingly caught up in a criminal conspiracy. One that carries life and death stakes, for himself and his fellow passengers.
Official Site
Trailer
---
Paddington 2
PG
for some action and mild rude humor


Hugh Grant , Brendan Gleeson

-

1 hr. 43 mins.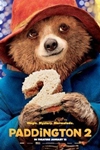 Following the worldwide hit "Paddington," one of the most successful family films of all time, this much-anticipated sequel finds Paddington (Ben Whishaw) happily settled with the Brown family in London, where he has become a popular member of the local community, spreading joy and marmalade wherever he goes.
While searching for the perfect present for his beloved Aunt Lucy's hundredth birthday, Paddington sees a unique pop-up book in Mr. Gruber's antique shop, and embarks upon a series of odd jobs to buy it. But when the book is stolen, it's up to Paddington and the Browns to unmask the thief.
Official Site
Trailer
---
12 Strong
R
for war violence and language throughout


Chris Hemsworth , Michael Shannon

-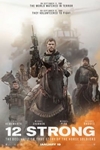 Set in the harrowing days following 9/11, a U.S. Special Forces team, led by their new Captain, Mitch Nelson (Chris Hemsworth), is chosen to be the first U.S. troops sent into Afghanistan for an extremely dangerous mission. There, in the rugged mountains, they must convince Northern Alliance General Dostum (Navid Negahban) to join forces with them to fight their common adversary: the Taliban and their Al Qaeda allies. In addition to overcoming mutual distrust and a vast cultural divide, the Americans - accustomed to state-of-the-art warfare - must adopt the rudimentary tactics of the Afghani horse soldiers. But despite their uneasy bond, the new allies face overwhelming odds: outnumbered and outgunned by a ruthless enemy that does not take prisoners.
Official Site
Trailer
---
Den of Thieves
R
for violence, language and some sexuality/nudity


Gerard Butler , Pablo Schreiber

-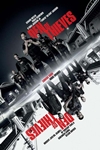 DEN OF THIEVES is a gritty Los Angeles crime saga which follows the intersecting and often personally connected lives of an elite unit of the LA County Sheriff's Dept. and the state's most successful bank robbery crew as the outlaws plan a seemingly impossible heist on the Federal Reserve Bank of downtown Los Angeles.
Official Site
Trailer
---
The Maze Runner: The Death Cure



Dylan O'Brien , Kaya Scodelario

-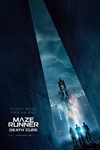 In the epic finale to the Maze Runner saga, Thomas leads his group of escaped Gladers on their final and most dangerous mission yet. To save their friends, they must break into the legendary Last City, a WCKD-controlled labyrinth that may turn out to be the deadliest maze of all. Anyone who makes it out alive will get answers to the questions the Gladers have been asking since they first arrived in the maze.
Official Site
Trailer
---
Fifty Shades Freed
R
for strong sexual content, nudity, and language


Dakota Johnson , Jamie Dornan

-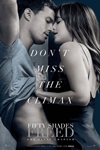 Christian and Anastasia have become a couple, but Christian's past is coming back to haunt Anastasia.
Official Site
Trailer
---
Black Panther
NR



Chadwick Boseman , Lupita Nyong'o

-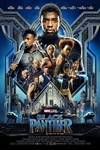 "Black Panther" follows T'Challa who, after the events of "Captain America: Civil War," returns home to the isolated, technologically advanced African nation of Wakanda to take his place as King. However, when an old enemy reappears on the radar, T'Challa's mettle as King and Black Panther is tested when he is drawn into a conflict that puts the entire fate of Wakanda and the world at risk.
Official Site
Trailer
---