Captain Underpants: The First Epic Movie
PG
for mild rude humor throughout


Kevin Hart , Ed Helms

-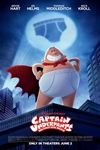 This raucously subversive comedy for the entire family tells the story of two overly imaginative pranksters named George and Harold, who hypnotize their principal into thinking he's a ridiculously enthusiastic, incredibly dimwitted superhero named Captain Underpants.
Official Site
Trailer
---
It Comes At Night
R
for violence, disturbing images, and language


Joel Edgerton , Riley Keough

-

1 hr. 37 mins.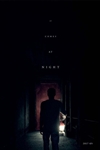 Secure within a desolate home as an unnatural threat terrorizes the world, the tenuous domestic order he has established with his wife and son is put to the ultimate test with the arrival of a desperate young family seeking refuge. Despite the best intentions of both families, paranoia and mistrust boil over as the horrors outside creep ever-closer, awakening something hidden and monstrous within him as he learns that the protection of his family comes at the cost of his soul.
Official Site
Trailer
---
Megan Leavey
PG-13
for war violence, language, suggestive material, and thematic elements


Kate Mara , Tom Felton

-

1 hr. 56 mins.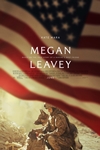 MEGAN LEAVEY is based on the true life story of a young marine corporal whose unique discipline and bond with her military combat dog saved many lives during their deployment in Iraq. When she is assigned to clean up the K9 unit after a disciplinary hearing, Leavey identifies with a particularly aggressive dog, Rex, and is given the chance to train him. Over the course of their service, Megan and Rex completed more than 100 missions until an IED explosion injures them, putting their fate in jeopardy.
Official Site
Trailer
---
The Mummy
PG-13
for violence, action and scary images, and for some suggestive content and partial nudity


Tom Cruise , Sofia Boutella

-

1 hr. 47 mins.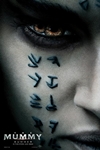 Tom Cruise headlines a spectacular, all-new cinematic version of the legend that has fascinated cultures all over the world since the dawn of civilization: The Mummy. Thought safely entombed in a tomb deep beneath the unforgiving desert, an ancient princess (Sofia Boutella of Kingsman: The Secret Service and Star Trek Beyond) whose destiny was unjustly taken from her is awakened in our current day, bringing with her malevolence grown over millennia and terrors that defy human comprehension. From the sweeping sands of the Middle East through hidden labyrinths under modern-day London, The Mummy brings a surprising intensity and balance of wonder and thrills in an imaginative new take that ushers in a new world of gods and monsters.
Official Site
Trailer
---
Wonder Woman
PG-13
for sequences of violence and action, and some suggestive content


Gal Gadot , Chris Pine

-

2 hr. 21 mins.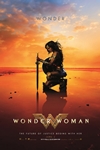 Before she was Wonder Woman, she was Diana, princess of the Amazons, trained to be an unconquerable warrior. Raised on a sheltered island paradise, when an American pilot crashes on their shores and tells of a massive conflict raging in the outside world, Diana leaves her home, convinced she can stop the threat. Fighting alongside man in a war to end all wars, Diana will discover her full powers...and her true destiny.
Official Site
Trailer
---
47 Meters Down
PG-13
for sequences of intense, peril, bloody images, and brief strong language


Matthew Modine , Mandy Moore

-

1 hr. 27 mins.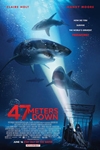 Sisters Kate and Lisa are ready for the holiday of a lifetime in Mexico. When the opportunity to go cage diving to view Great White sharks presents itself, Kate jumps at the chance while Lisa takes some convincing. Lisa finally agrees and the girls soon find themselves two hours off the coast and about to come face-to-face with nature's fiercest predator. But what should have been the trip to end all trips soon becomes a living nightmare when the cage breaks free from the boat and plummets to the ocean floor. Kate and Lisa find themselves trapped deep underwater with less than an hour of oxygen left in their tanks. They must somehow work out how to get back to the safety of the boat above through 47 meters of shark-infested waters.
Official Site
Trailer
---
All Eyez on Me
R
for language and drug use throughout, violence, some nudity and sexuality


Demetrius Shipp Jr. , Danai Gurira

-

2 hr. 20 mins.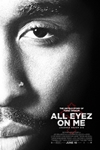 ALL EYEZ ON ME tells the true and untold story of prolific rapper, actor, poet and activist Tupac Shakur. The film follows Shakur from his early days in New York City to his evolution into being one of the world's most recognized and influential voices before his untimely death at the age of 25. Against all odds, Shakur's raw talent, powerful lyrics and revolutionary mind-set propelled him into becoming a cultural icon whose legacy continues to grow long after his passing. ALL EYEZ ON ME stars Kat Graham, Lauren Cohan, Hill Harper, Jamal Woolard, Danai Gurira and Demetrius Shipp Jr. as Tupac Shakur.
Official Site
Trailer
---
Cars 3
G



Armie Hammer , Nathan Fillion

-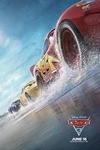 Lightning McQueen sets out to prove to a new generation of racers that he's still the best race car in the world.
Official Site
Trailer
---
Transformers: The Last Knight



Mark Wahlberg , Josh Duhamel

-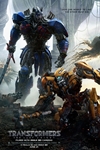 The Last Knight shatters the core myths of the Transformers franchise, and redefines what it means to be a hero. Humans and Transformers are at war, Optimus Prime is gone. The key to saving our future lies buried in the secrets of the past, in the hidden history of Transformers on Earth. Saving our world falls upon the shoulders of an unlikely alliance: Cade Yeager (Mark Wahlberg); Bumblebee; an English Lord (Sir Anthony Hopkins); and an Oxford Professor (Laura Haddock).There comes a moment in everyone's life when we are called upon to make a difference. In Transformers: The Last Knight, the hunted will become heroes. Heroes will become villains. Only one world will survive: theirs, or ours.
Official Site
Trailer
---
Baby Driver
NR



Ansel Elgort , Kevin Spacey

-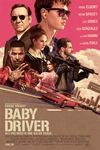 A talented, young getaway driver relies on the beat of his personal soundtrack to be the best in the game. When he meets the girl of his dreams, Baby sees a chance to ditch his criminal life and make a clean getaway. But after being coerced into working for a crime boss (Kevin Spacey), he must face the music when a doomed heist threatens his life, love and freedom.
Official Site
Trailer
---
Amityville: The Awakening
PG-13
for disturbing horror violence and terror, suggestive images, brief language and thematic material


Bella Thorne , Jennifer Jason Leigh

-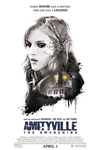 Belle, her little sister, and her comatose twin brother move into a new house with their single mother Joan in order to save money to help pay for her brother's expensive healthcare. But when strange phenomena begin to occur in the house including the miraculous recovery of her brother, Belle begins to suspect her Mother isn't telling her everything and soon realizes they just moved into the infamous Amityville house.
Official Site
Trailer
---
Despicable Me 3
PG
for action and rude humor


Kristen Wiig , Trey Parker

-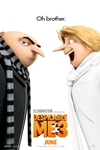 The team who brought you Despicable Me, Despicable Me 2 and Minions, returns to continue the adventures of Gru, Lucy, their adorable daughters - Margo, Edith and Agnes - and the Minions. Villain Balthazar Bratt is a former child star who's grown up to become obsessed with the character he played in the '80s, and proves to be Gru's most formidable nemesis to date.
Official Site
Trailer
---
The House
R
language throughout, sexual references, drug use, some violence and brief nudity


Will Ferrell , Amy Poehler

-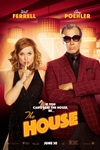 After Scott and Kate Johansen (Will Ferrell and Amy Poehler) lose their daughter Alex's college fund, they become desperate to earn it back so she can pursue her dream of attending a university. With the help of their neighbor Frank (Jason Mantzoukas), they decide to start an illegal casino in his house.
Official Site
Trailer
---