Friend Request (Unfriend)
R
for horror violence, disturbing images, and language


Alycia Debnam-Carey , Brit Morgan

-

1 hr. 32 mins.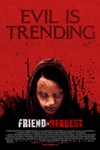 Enjoying college life as a popular student, Laura shares everything with her more than 800 friends on Facebook. But one day, after accepting a friend request from a social outcast named Marina, Laura's life is cursed, and her closest friends begin dying cruel deaths. Before her time is up, Laura must solve the mystery behind Marina and her Facebook profile, in order to break the deadly spell.
Official Site
Trailer
---
Kingsman: The Golden Circle
R
for sequences of strong violence, drug content, language throughout and some sexual material


Colin Firth , Julianne Moore

-

2 hr. 21 mins.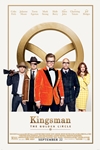 "Kingsman: The Secret Service" introduced the world to Kingsman - an independent, international intelligence agency operating at the highest level of discretion, whose ultimate goal is to keep the world safe. In "Kingsman: The Golden Circle," our heroes face a new challenge. When their headquarters are destroyed and the world is held hostage, their journey leads them to the discovery of an allied spy organization in the US called Statesman, dating back to the day they were both founded. In a new adventure that tests their agents' strength and wits to the limit, these two elite secret organizations band together to defeat a ruthless common enemy, in order to save the world, something that's becoming a bit of a habit for Eggsy.
Official Site
Trailer
---
The LEGO Ninjago Movie
PG
for some mild action and rude humor


Dave Franco , Justin Theroux

-

1 hr. 41 mins.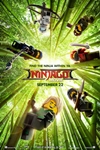 In this big-screen NINJAGO adventure, the battle for NINJAGO City calls to action young Master Builder Lloyd, aka the Green Ninja, along with his friends, who are all secret ninja warriors. Led by Master Wu, as wise-cracking as he is wise, they must defeat evil warlord Garmadon, The Worst Guy Ever, who also happens to be Lloyd's dad. Pitting mech against mech and father against son, the epic showdown will test this fierce but undisciplined team of modern-day ninjas who must learn to check their egos and pull together to unleash their inner power of Spinjitzu.
Official Site
Trailer
---
American Made
R
for language throughout and some sexuality/nudity


Tom Cruise , Domhnall Gleeson

-

1 hr. 55 mins.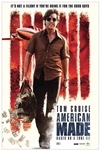 Barry Seal, a TWA pilot, is recruited by the CIA to provide reconnaissance on the burgeoning communist threat in Central America and soon finds himself in charge of one of the biggest covert CIA operations in the history of the United States that spawned the birth of the Medellin cartel and eventually almost brought down the Reagan White House with the Iran Contra scandal.
Official Site
Trailer
---
Blade Runner 2049
R
for violence, some sexuality, nudity and language


Ryan Gosling , Harrison Ford

-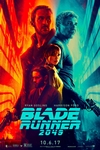 Thirty years after the events of the first film, a new blade runner, LAPD Officer K, unearths a long-buried secret that has the potential to plunge what's left of society into chaos. K's discovery leads him on a quest to find Rick Deckard, a former LAPD blade runner who has been missing for 30 years.
Official Site
Trailer
---